Meet Súper MX, a Mexico City-based start-up that builds radically simple insurance products for the 3.8 billion people in Latin America underserved by the industry. With team members dispersed throughout Mexico, the United States, and Canada, an offsite was in order to align on the broader mission, vision, and values.
"We were looking for a chance for the whole team to get to know each other," explains Chief of Staff Sofía Galan, "and we took advantage of this trip to align on our 'why.'"
Continue reading to learn more about how their Cabo retreat came to life.
Selecting a destination
When considering a more tropical locale for a company retreat, many immediately think Hawaii...and for good reason. But given Súper's Mexican HQ, Flok proposed a handful of different nearby destinations that would fit the team's size, needs, and goals.
Located on the southern edge of the Baja California peninsula between the Sea of Cortez and the Pacific Ocean, Cabo — known for its white sand beaches, turquoise water, and range of all-inclusive resorts — was the perfect option.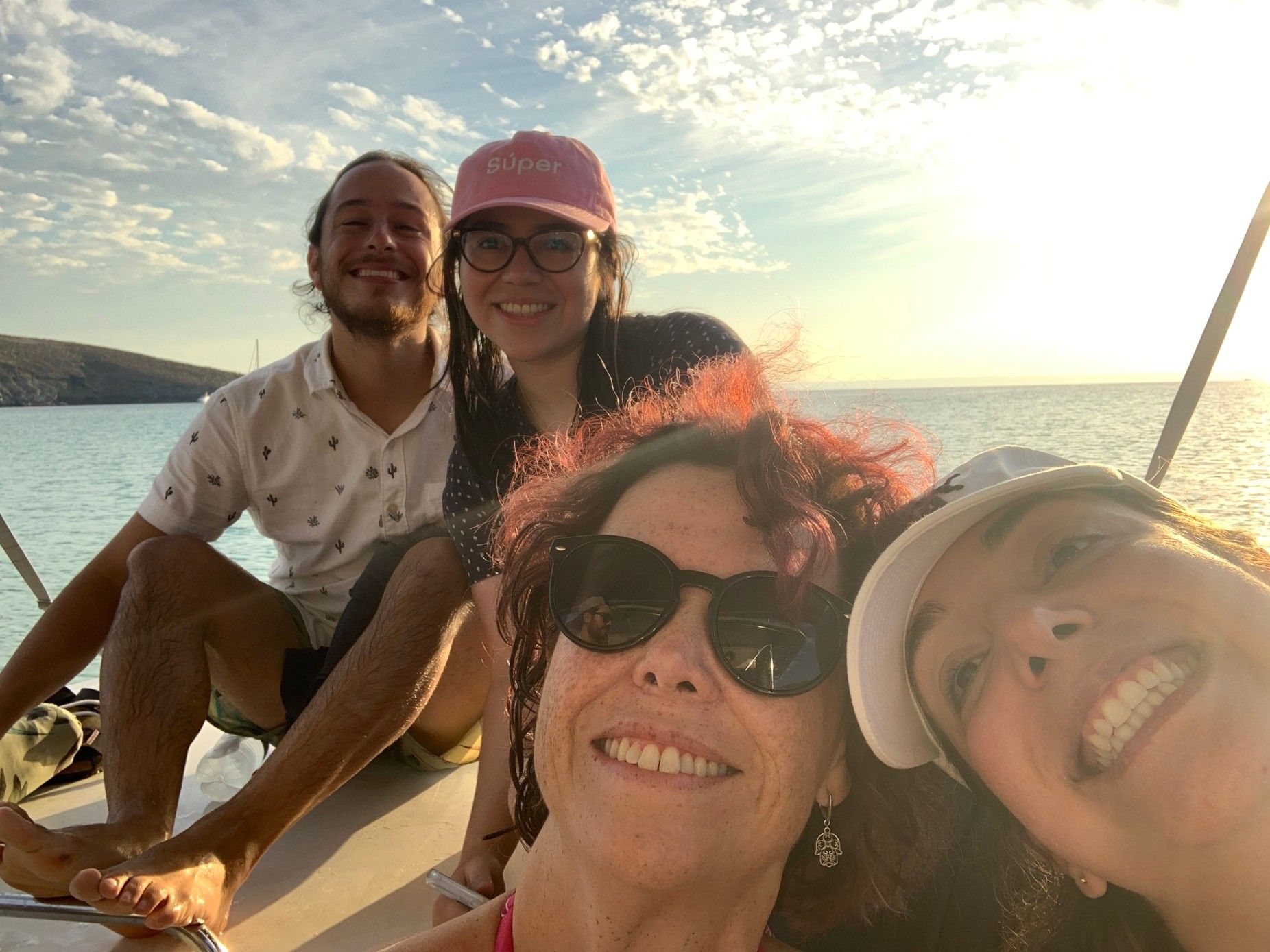 Selecting a venue
Flok arranged for the Súper team to stay at the Baja Club Hotel. Located in the historic center of La Paz, this 20th-century colonial-style villa came with 32 guest rooms, a spa, and a rooftop sunset bar offering stunning views of the bay — the perfect "home base" for the retreat.
Planning activities
Between the Monday arrival day and Thursday departure, Flok made sure to plan a range of structured and more leisurely activities for the Súper team, including:
Balandra Beach picnic (with round-trip transportation)
Surrounded by low mountains, Balandra Beach is a shallow cove filled with stunning, sparkling blue water. Because it's on the shallow side, it's easy to walk across — and it makes for the perfect picnic spot.
Boating & snorkeling
Flok booked through a local tour operator so the team could enjoy some boating and snorkeling time in the sun between team meetings.
Rooftop karaoke & socializing
The perfect way to round out the retreat on the final night? Karaoke on the rooftop of the Baja Club Hotel.
"We had so many fun activities, from our first in-person all-hands to karaoke night, but definitely what the whole team enjoyed the most was the day trip to Balandra Beach," explains Galan. "It was an extraordinary experience, from the place to the food to swimming with sea lions."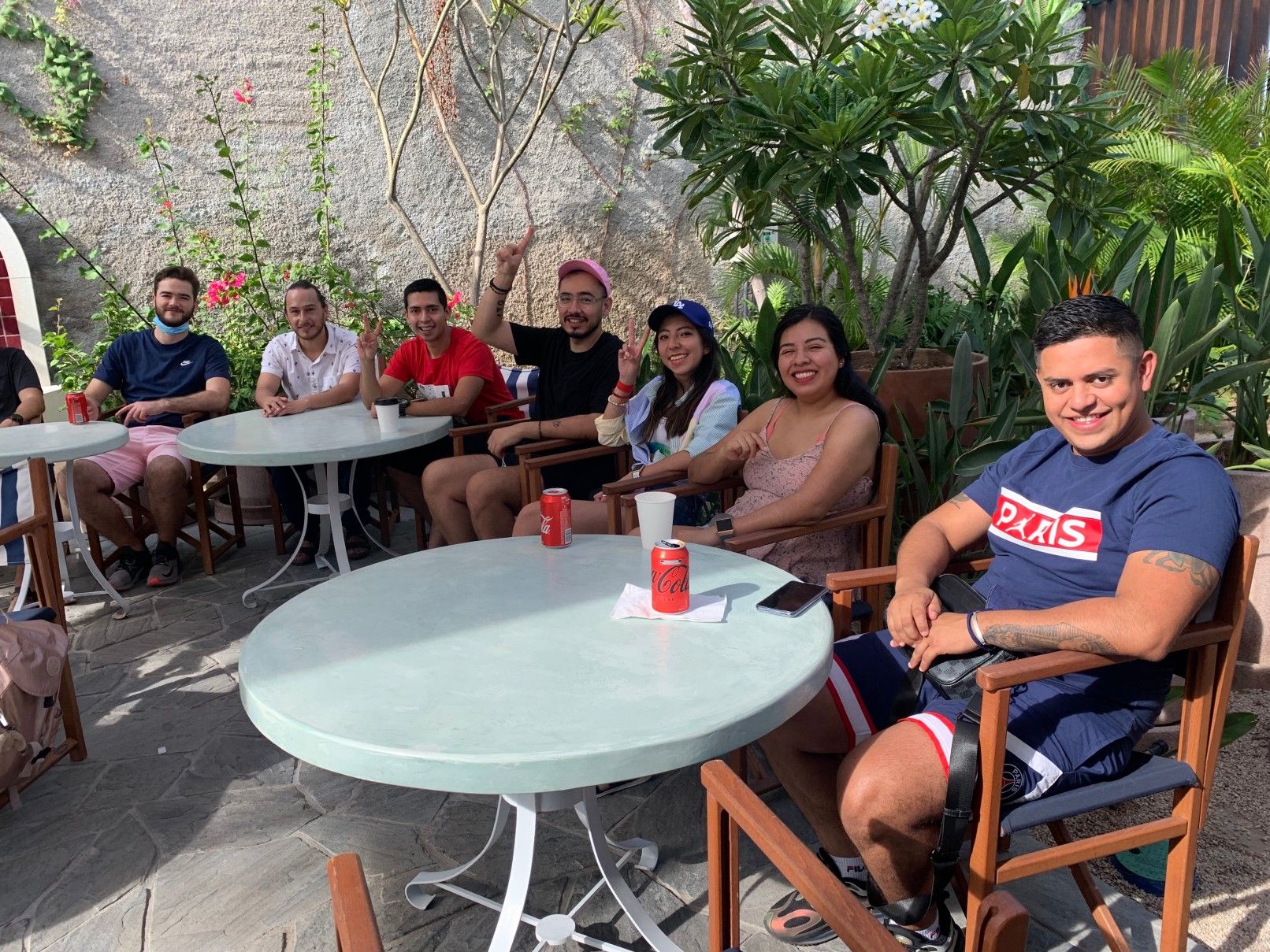 Looking to the future
Now that the team has returned home from their offsite, Galan reflects on where she hopes Súper goes from here.
Retaining a remote-first culture
"The team grew during the pandemic, and going to an office is not something we plan on doing. Súper believes in bringing the best talent to join the team no matter where they are. We started remotely and will remain this way."
Prioritizing real-life connection
"There are many tools that help a remote team connect, like Zoom and Slack. However, taking the conversation out of these tools and into real life is a kind of connection no tool can give you."
And doing it with regular team offsites
"Flok helped us arrange lodging and transportation, including flights and ground transportation, so we were able to save a lot of time and stress. And hopefully this is something we will be doing on an annual basis. It's important for the team to connect."