Maven believes community is the cornerstone of online learning, which is why they offer cohort-based courses grounded in a "learning by doing" approach. They also believe in increasing access to the best instructors, which is why courses are conducted online to remove the limitations of geography.
It's these exact values that power their internal corporate culture as well.
ACCESS: Being a remote-first company affords them access to the best talent regardless of location. "There has never been a Maven office and there's no plan to have one," explains Audrey Bannon, Executive Assistant to the CEO and Maven's Remote Office Manager. "We think remote is our greatest asset and we plan to remain a distributed company."
COMMUNITY: The Maven team is adamant about the fact that, in order to do work effectively as a remote-first company, you do have to occasionally meet up in-person to get to know each other and build community. "It provides another layer of context to the people you work with when you get to know them in a way you can't always do online," explains Audrey.
This past February, the Maven team met in-person for an offsite in Costa Rica, planned end-to-end by Flok. Upon their return, we caught up with Audrey to learn more about the experience.
Flok: Why Costa Rica? Did you have that specific destination in mind or did Flok help you decide?
Audrey: We were looking for somewhere warm and tropical since we knew we were going to have it in the winter. Originally, when we thought we were going in November, Flok suggested Tulum and Jamaica. But when we pushed it back to February, those two destinations became a bit pricey because it's their peak season. Costa Rica emerged as an option that was still relatively affordable and accessible from the U.S. The flight times weren't too long and lots of people were able to get direct flights.
Flok: What were you hoping to get out of the offsite?
Audrey: There were two primary goals. Number one: team building and getting to know each other, and number two: allocating time for discussions and brainstorms that are best to have in person — discussions where anyone can chime in. It's possible on Zoom, but you don't get the same energy as you do when everyone is in  a room together.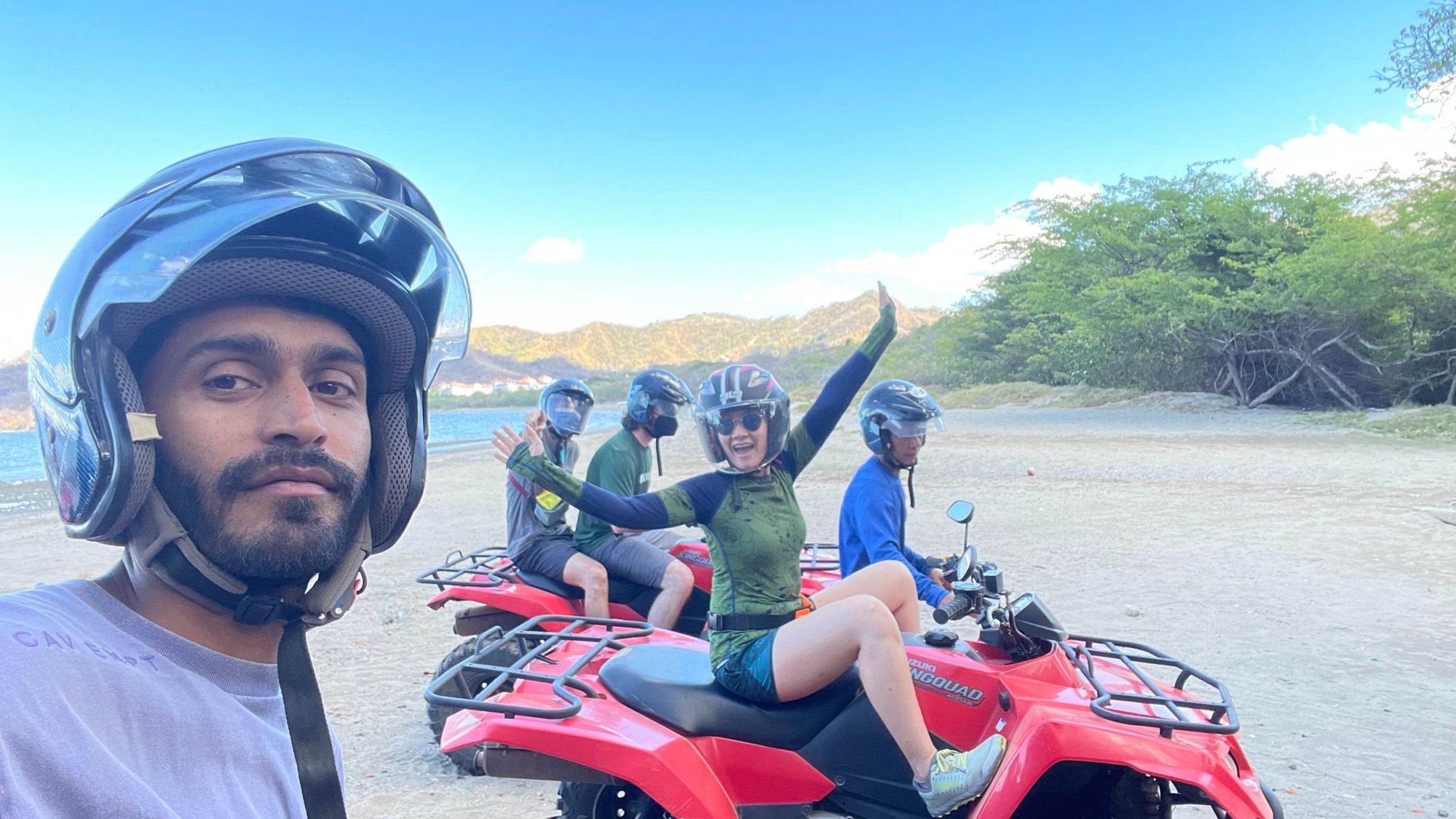 Flok: What was the highlight of the experience?
Audrey: Seeing everyone in person! I could have spent all day at the pool and never left as long as I got the chance to interact with people I don't normally get to talk to on a regular basis. I also really enjoyed the catamaran sunset cruise…there's just something about being on a boat in such a stunning location. It was a really beautiful, relaxing experience.
Flok: Anything you would change if you could do it again?
Audrey: We'd want to add another full day. We did Monday through Friday, but both Monday and Friday were travel days so we had three full days together. That felt a little too short, so we'd like to add a fourth full day.
Flok: How do you perceive the return on investment in company culture?
Audrey: To build trust and relationships and depth in remote-first teams, you've got to meet in person. There's no way around that. It just changes the way you interact with each other. There's more ease to the communication because there's more context and layers of understanding. Even though we go out of our way to have Zoom coffee chats, there's just some things you can't capture online. Also, people are different in their down time. When they're in adventure mode, doing a superman zipline in Costa Rica, you get to see a whole different side of them.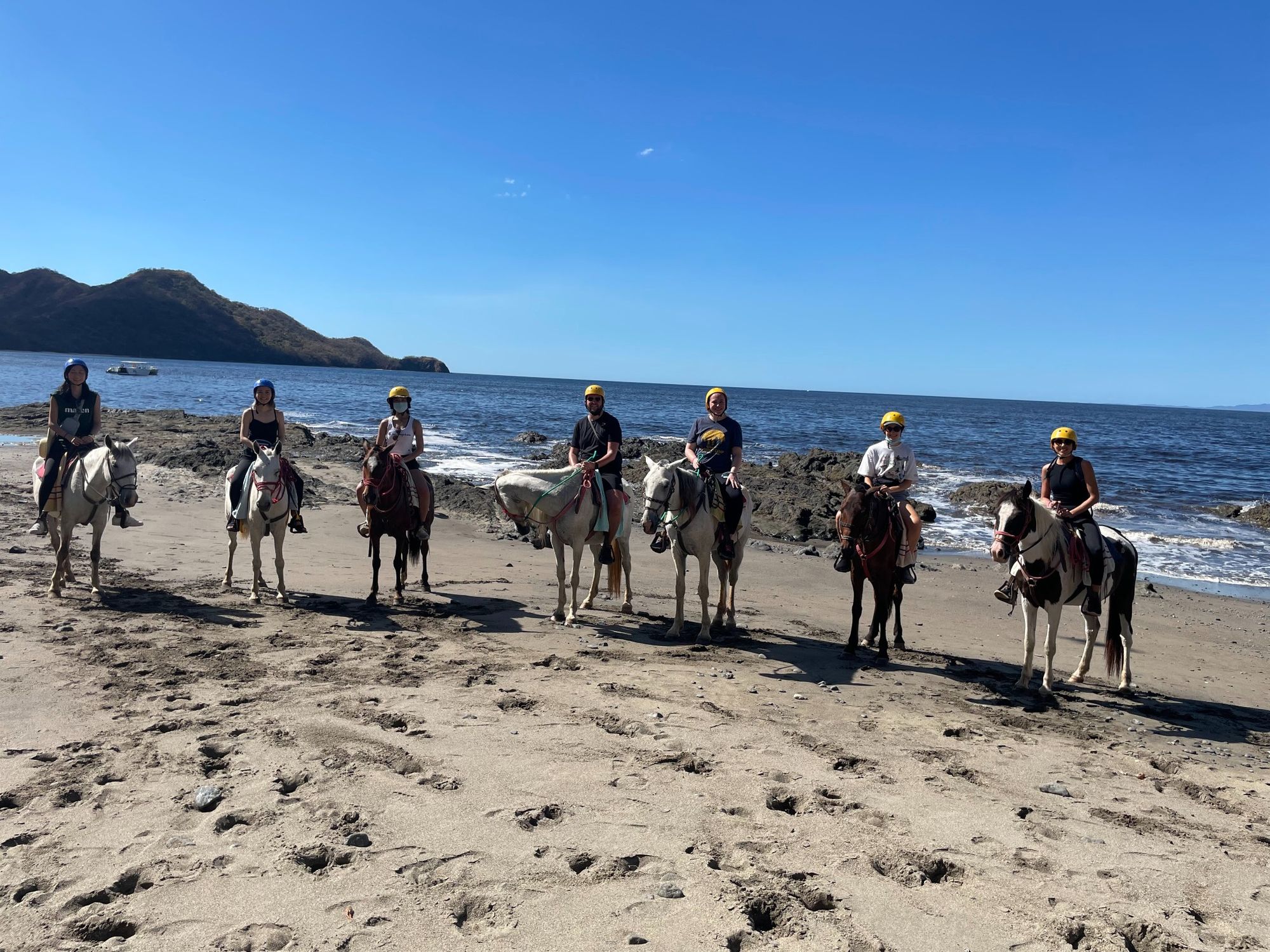 Flok: For you and your team, what was the primary value add of Flok?
Audrey: It was two-fold: number one, the hotel sourcing and number two, the onsite coordinator.
It was really impressive how Flok sorted through all the hotels and came up with great options — not only that, but they negotiated an excellent contract with freebies. For example, we got a free cabana that we used every day of the week. I was surprised by the impact having a central gathering place madeon our free time.That's something we'll definitely want to take into consideration for future offsites.
Lauren, our onsite Flok coordinator, was invaluable. If not for Lauren, I don't think I would have been able to enjoy the offsite as a "regular participant " instead of as the person planning it. Lauren and I were constantly in communication, and there were a lot of things she did that made this offsite run smoothly. Two of our team members felt sick at one point during the trip and she brought them tea and broth and medicine — just above and beyond. Lauren got to events early to make sure things were set up, talked to the hotel staff about putting our music on the speakers, rearranged the chairs, negotiated special logistics for our team…all things that seem like small tasks individually but combined take up far more time than you think they will.
[Interview edited for clarity]