Founded in 2016, Vanta has grown to become a leader in automated security compliance, trusted by over 2,000 companies to simplify and automate processes. The team is distributed across the United States (New York City, San Francisco, Houston, etc) with plans to be fully remote from here on out. A few months back, Vanta's senior leadership turned to Flok for help planning an offsite in Austin, Texas. Upon returning, Vanta's Head of Sales Eric Martin sat down with us to share more about the experience.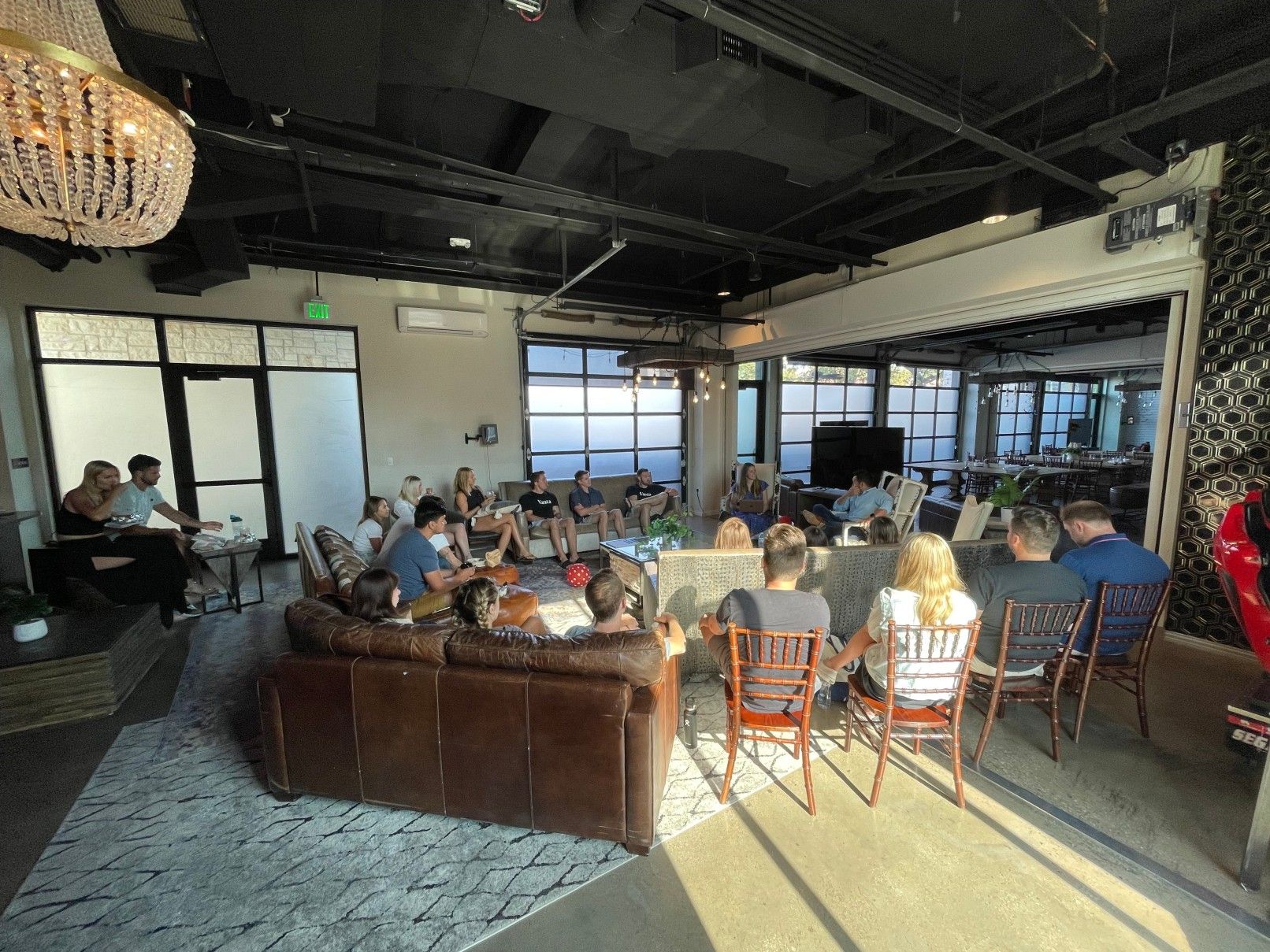 The destination
"We chose Austin because we wanted somewhere warm enough for us to extend the summer," explains Martin," and get some quality time out on the water. Austin in particular was not on my radar until the folks at Flok suggested it."
Indeed the capital city of Texas — which boasts an eclectic, artsy character — is on Flok's shortlist of the best corporate retreat destinations precisely because it offers so much for large and small teams alike, including a vibrant food scene, outdoor boating activities, and endless opportunities for live music. The University of Texas' flagship campus bookends the north side of downtown with its leafy promenades and museums, with nearby rivers, lakes, and state parks offering hiking and boating opportunities galore. Fun fact: the city is the same square mileage as New York City — and seems to have nearly as much to offer.
The lodging
Flok arranged for the Vanta team to stay at Inn Cahoots, an AirBnb-esque boutique hotel complete with a pool and reserved courtyard space. There was also a private cabana on an expansive, 3,500 sq-ft outdoor roofdeck with no shortage of views of downtown Austin. Another bonus? The interior "music-themed" roofdeck lobby.
Flok reserved three "units" spanning the entire first and second floors of the hotel, each of which had its own kitchen, living and dining room, bathrooms, and bedrooms — plus frosted-glass garage doors that open out onto the pool veranda.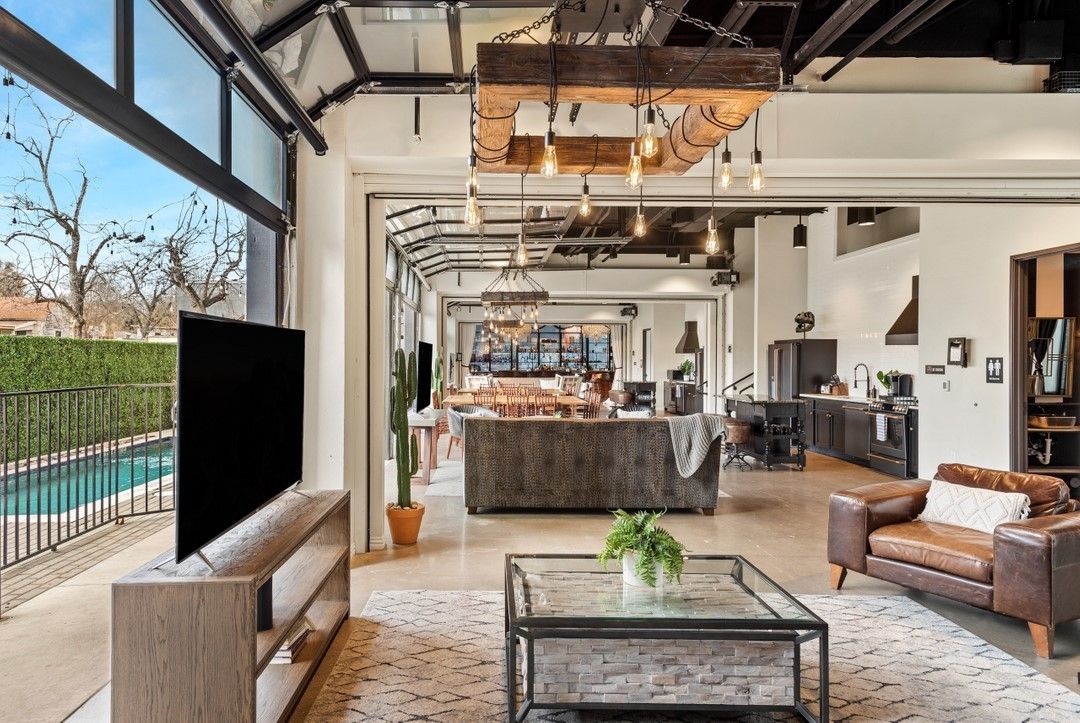 The activities
Party Barge Cruise on Lake Travis
The Vanta team spent the day on their own personal party barge, cruising around the lake and stopping periodically for a swim. The boat was equipped with a restroom, cooler, speaker system, and canopy for some much-needed shade.
Tour of Austin's BBQ & Craft Brew Joints
Austin has dozens of BBQ joints ranging from hip new food trucks to time-honored downtown establishments. To wash all that BBQ down, the city also has 18 licensed breweries. On this four-hour tour, the team was accompanied by a professional guide for two BBQ tastings and two brewery tastings.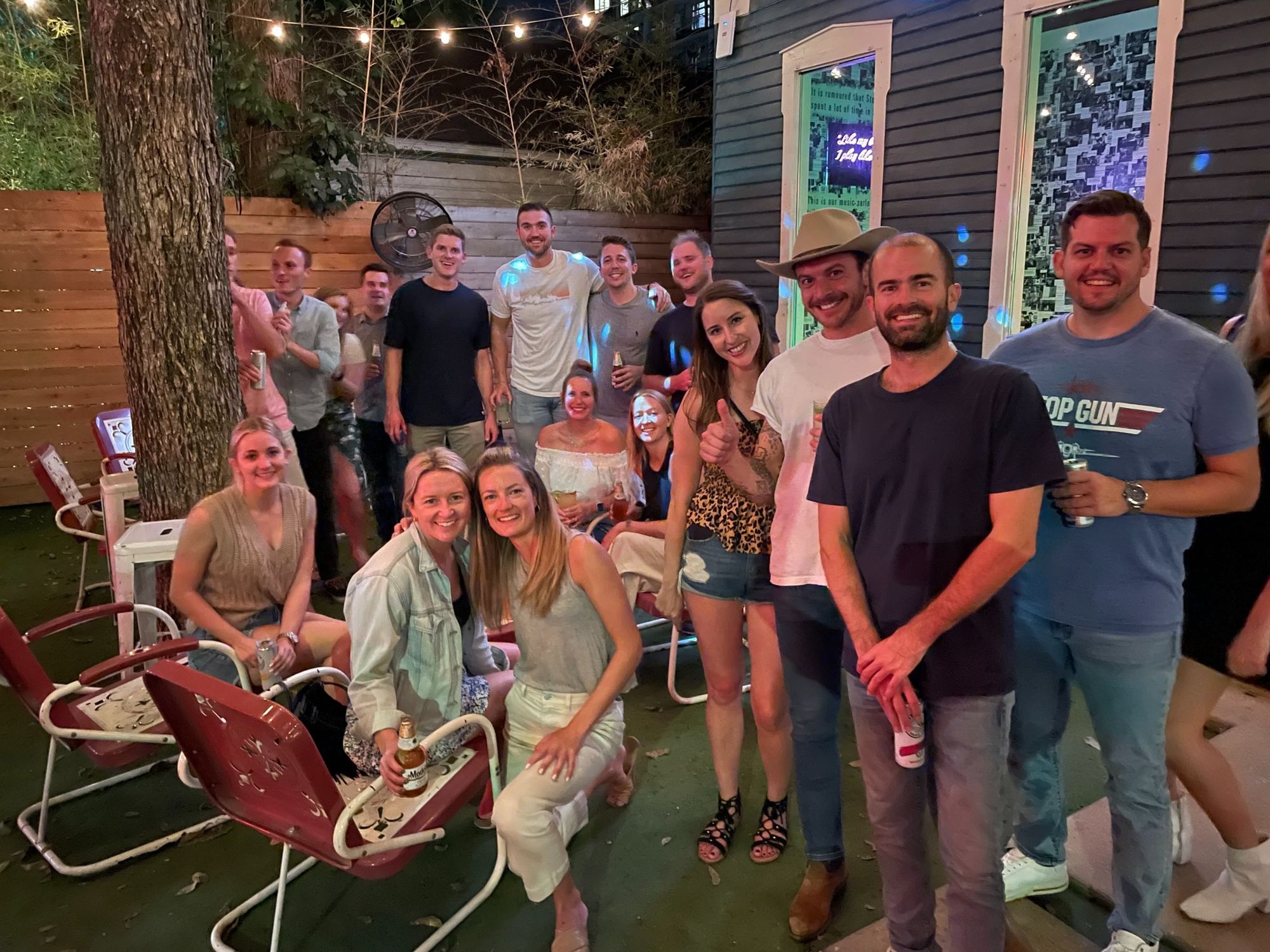 The food
For the first night, Flok made reservations for a team welcome dinner at The Peached Tortilla, a casual, retro spot known for their Asian-fusion fare (banh mi tacos included). The following night's dinner was Mediterranean-themed at Aba, a restaurant that originated from Chicago's historic Fulton Market District. The food draws inspiration from the cuisines of Israel, Lebanon, Turkey, and Greece, with a renowned bar program showcasing rare Mediterranean-inspired wines and spirits. For the final night, Vanta team members enjoyed dinner at leisure, with Flok providing a list of 10+ recommended spots to choose from.
The takeaway
"The highlight was definitely getting to spend quality time with the people who we interact with virtually all day every day," said Martin. "For me, I especially loved seeing these folks come together as friends in real life (as opposed to friends over Slack and Zoom). I'm a big fan of bringing the group together on a quarterly basis. The bonding and information sharing that happens over these concentrated time frames is irreplaceable in the new remote-first world."