HigherMe offers easy-to-use hiring tools for busy managers and HR teams, including paperless onboarding, an applicant tracking system, and a text-to-apply system. While their customer base is exclusively in North America, the team is globally distributed, with employees based everywhere from Canada to Charleston, Boston to LA, the Philippines to Brazil.
"While we once did technically rent a shared office space in Toronto, we do not currently have a physical location," explains Samantha McGue, Director of People. "Our culture will continue to be remote."
Pre-COVID, HigherMe was planning company offsites at least once a year. With the past two canceled, the team was eager to get together safely for a mix of work and fun — "our goal was simply to spend quality time together as a team," explains Samantha.
To decide on a destination, HigherMe put it up for a vote. The result? Mexico. From there, Lauren — their dedicated Flok retreat designer — helped them narrow down a specific region and location based on the team's size, goals, and budget. Here's how the experience in Playa Del Carmen came to life:
Lodging
Flok arranged for the HigherMe team to stay at The Reef 28, a cosmopolitan, adults-only boutique hotel located one block from the beach, the second-largest coral reef in the world, and the bustling downtown. Among the many amenities were an onsite restaurant, spa, and rooftop bar.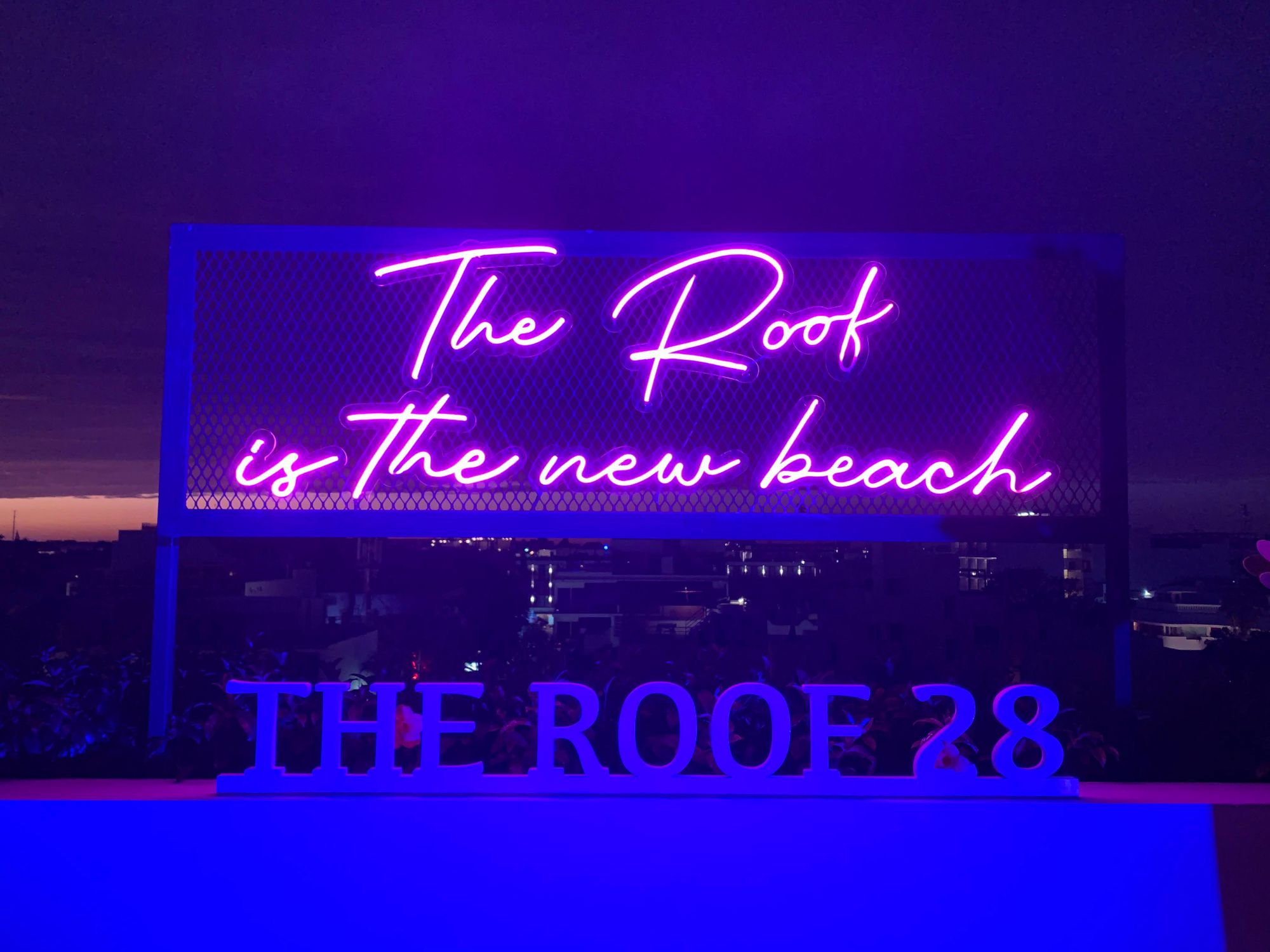 Activities
For work:
Flok made sure to leave space in the itinerary for dedicated work time, which included exercises focused on the customer journey, mission and values, role reversals, managing up, and even shark tank pitches.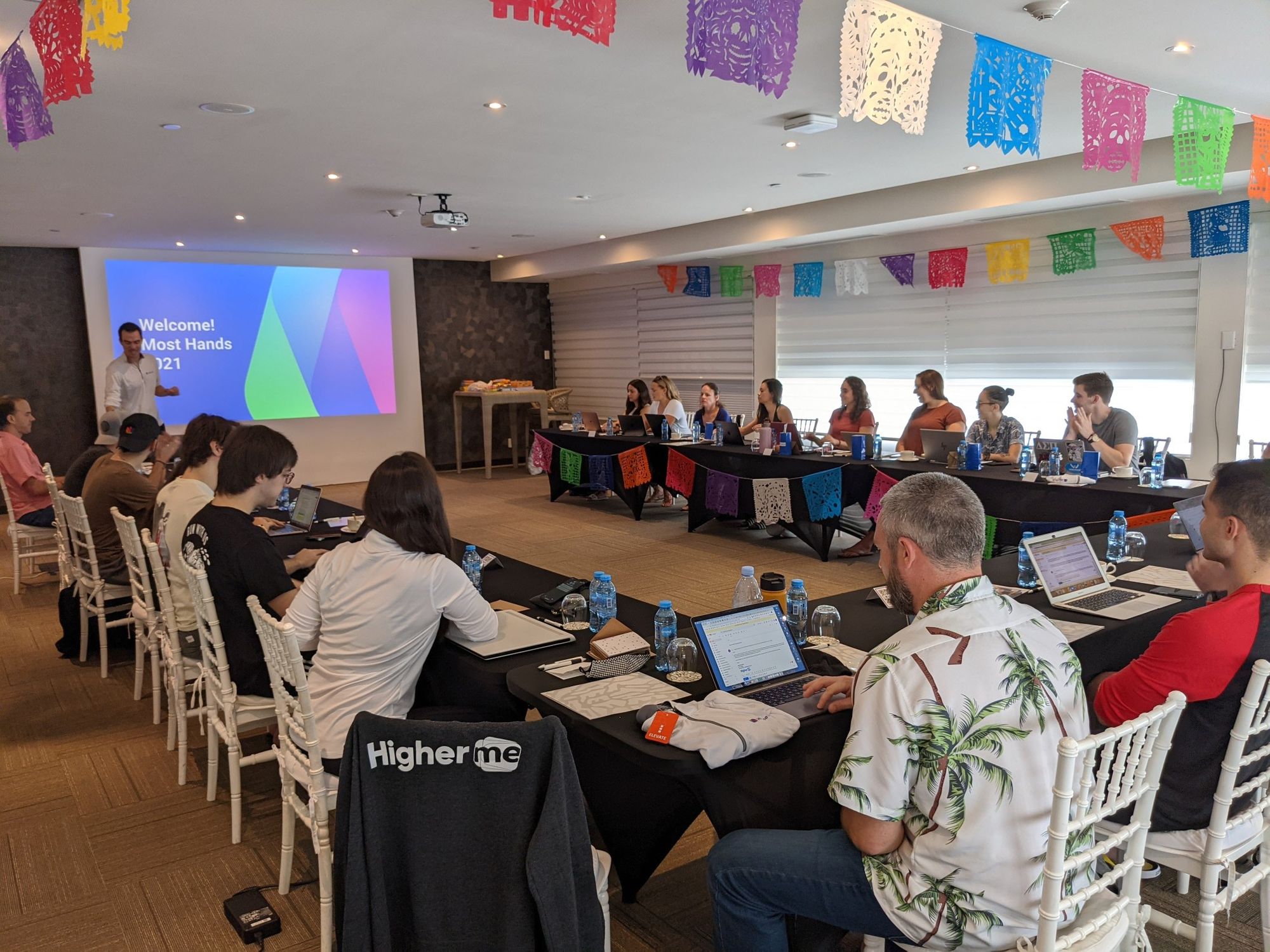 For fun:
When the HigherMe team wasn't working, they were out and about soaking up the Riviera Maya sun, with team-building activities that included relaxing beach time and excursions to either Cenotes (breathtaking underwater caves) or Tulum Mayan Ruins.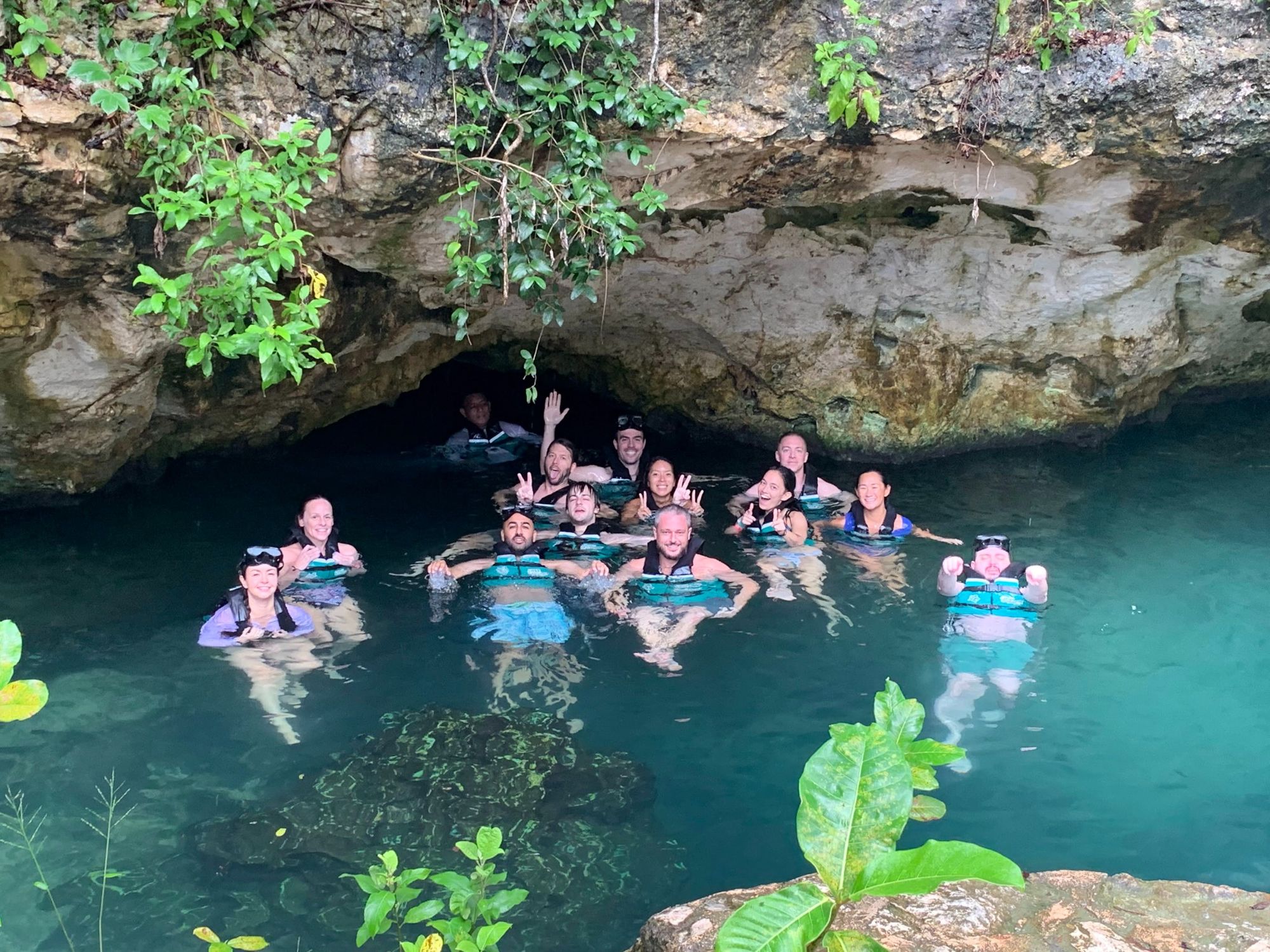 Dining
Each night, the group came together for a team dinner at one of the resort's onsite restaurants. The first night, Flok reserved a table for them at Venti8cho where they enjoyed a pre-fix three-course menu. For night two, they enjoyed Far East flavors at Asiatico. On the third night, they took a shuttle to the hotel's sister property in order to eat at Teppanyaki — over the course of this dinner, they also held an "Appreciation Awards" ceremony. For the final night, they switched things up with a cooking class and rooftop dinner.
"The highlight of the experience was definitely having team dinners every night in different locations with different cuisines and ambiances," says Samantha.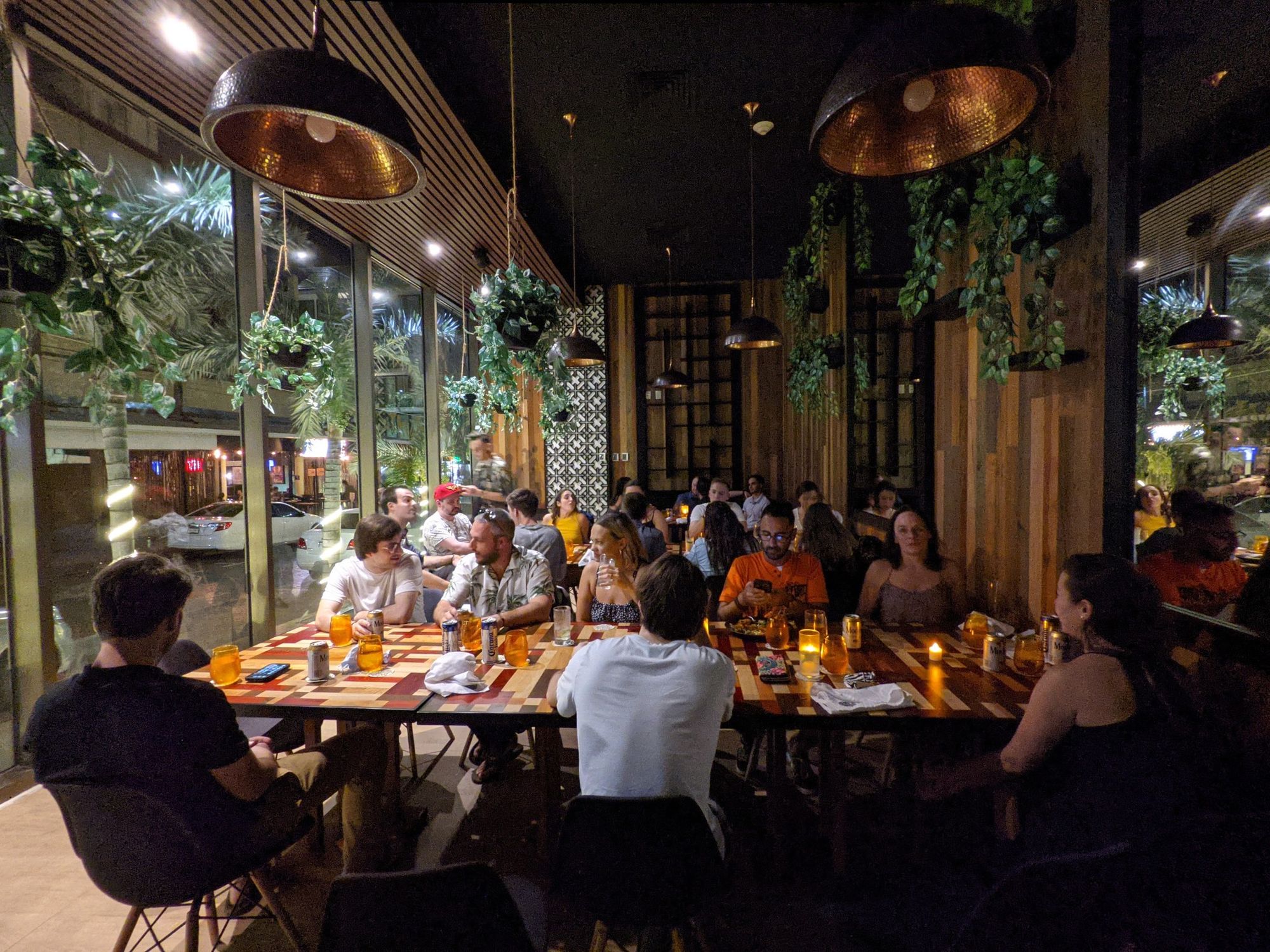 Looking to the future
"The amount of time and stress we saved [with Flok] was crucial in our ability to pull this trip off in the midst of a pandemic and for a team that was coming in from five different countries!" explains Samantha. "For us as a remote team, it's an essential investment to get us all together in person. Beyond the element of team bonding, it's a great reward to offer to your employees to show appreciation — and an incredible recruiting tool for future hires!"