Whether your team is based in the Big Apple and looking for an escape from Manhattan — or entirely dispersed through the country with New York City as a convenient meeting spot — venturing upstate for corporate retreats is increasingly popular...and for good reason. From hiking trails to bike paths, lakes to spas, there's no shortage of outdoor activities...with stunning venues to boot.
Below, find our shortlist of seven Flok-vetted and approved retreat locations across New York State.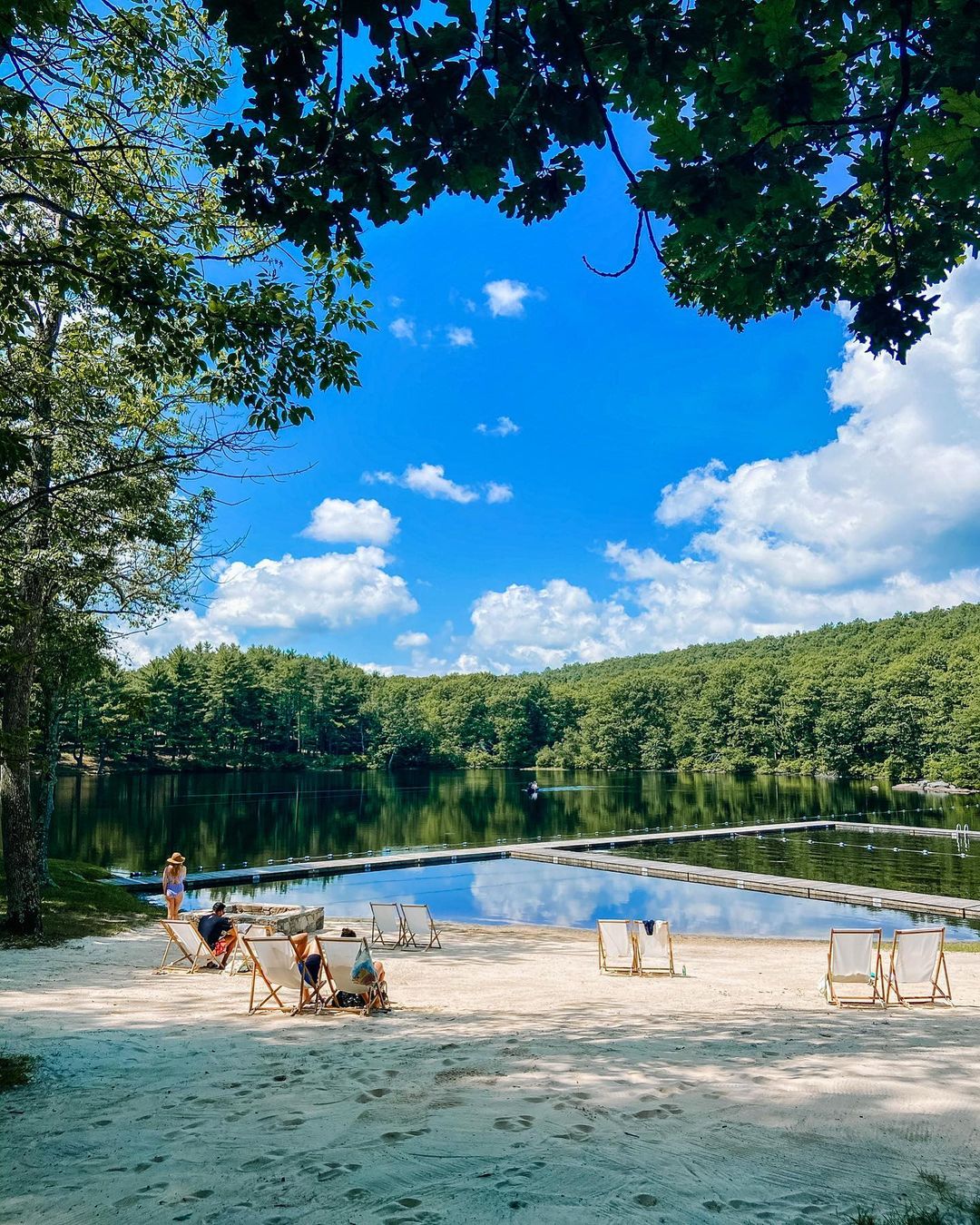 Just 70 miles from New York City is Cedar Lakes Estate, a scenic property nestled deep in the heart of the Hudson Valley in upstate New York. They offer all-inclusive retreat packages for up to 400 people complete with lodging, food & beverage, activities, and ample indoor and outdoor meeting space. Spend your days swimming in the lakes and pools, traversing the hiking and biking trails, gathering around bonfire pits, playing tennis, and shooting some hoops on the basketball court — essentially adult summer camp. There's also "drive-in" movies under the stars and guided yoga classes, which makes for an anything but average corporate off-site experience. Lodging-wise, you'll find charming cottages with a central modern barn. And food-wise, nothing but the freshest, local, farm-to-table fare with produce picked from the onsite garden or sourced from small-town farmer neighbors.
Note that Cedar Lakes reserves the weekends for weddings, which means corporate retreat getaways are held from Mondays to Thursdays.
Port Jervis, New York
By car: 1 hr 40 mins from NYC
READ MORE: 15 Great Team-Building Activities For Work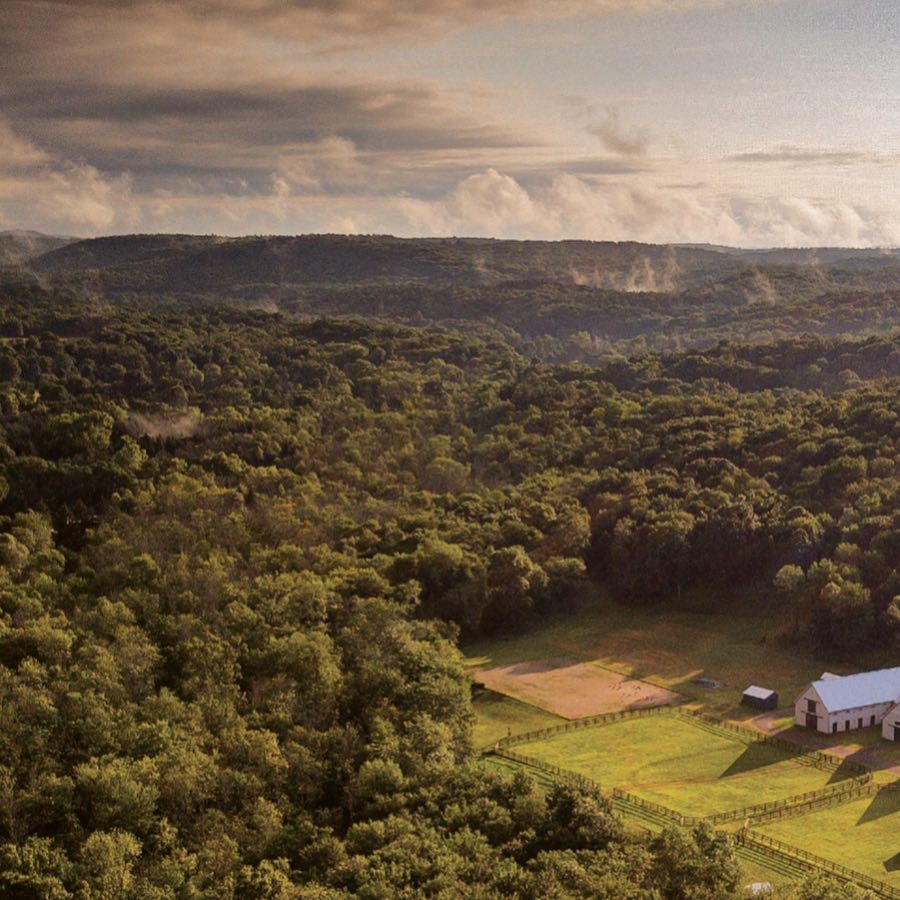 You won't find much information on the website for The Dutchess — just that it's "a secret experience in the Hudson Valley," a fitting descriptor for its low profile (dubbed "a more laid-back alternative to the Hamptons" by the New York Times). Spread across 250 sweeping acres outside of Rhinebeck — an upstate mecca for art, culture, and the locavore movement — the property is dotted with a biodynamic farm, 3.5 miles of well-marked hiking trails, sound baths, a spa, and well-designed rooms with stunning vaulted ceilings and en-suite baths. The architectural design fuses wabi-sabi principles of Zen philosophy with the Hudson Valley's quintessential farming heritage.
Teams take up the whole property during the retreat and spend time doing yoga or meditation in the rustic-chic barn stable, taking farming classes, attending wellness talks, and holding business meetings in the main event space.
Staatsburg, New York
By car: 1 hr 40 mins from NYC
By train: 1 hr 45 mins from NYC via Metro North (Hudson Line)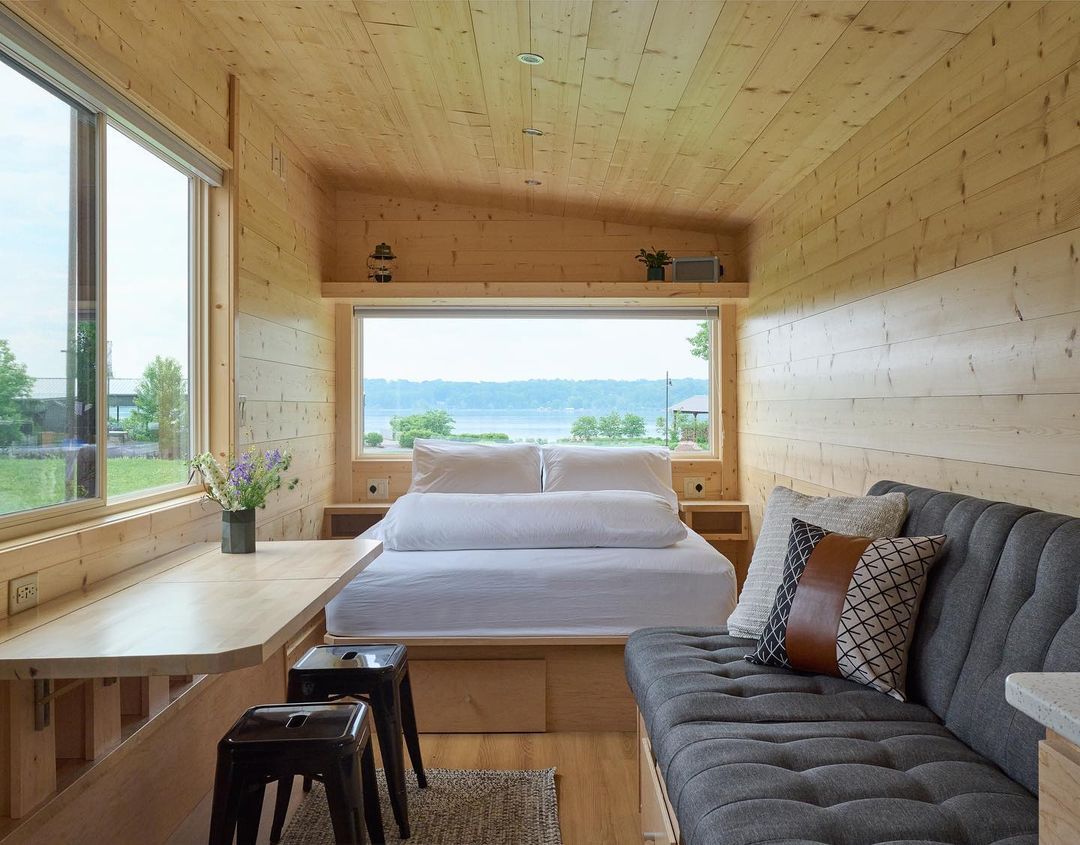 Located along the Hudson River in the quaint town of Kingston is Hutton Brickyards, the epitome of laid-back luxury. The 73-acre "campus" has industrial-style cabin accommodations, a restaurant, event pavilions, and a spa. The property is dotted with Adirondack chairs surrounding fire pits and patches of green grass along the water's edge — perfect for your team to unplug and reconnect.
You'll be spoiled for choice when it comes to team-building activities, which include archery, croquet, cycling, hiking, guided kayak experiences, paddle-boarding, running, outdoor yoga, snow shoeing, cross-country skiing, bee-keeping, and more.
Kingston, New York
By car: 2 hrs from NYC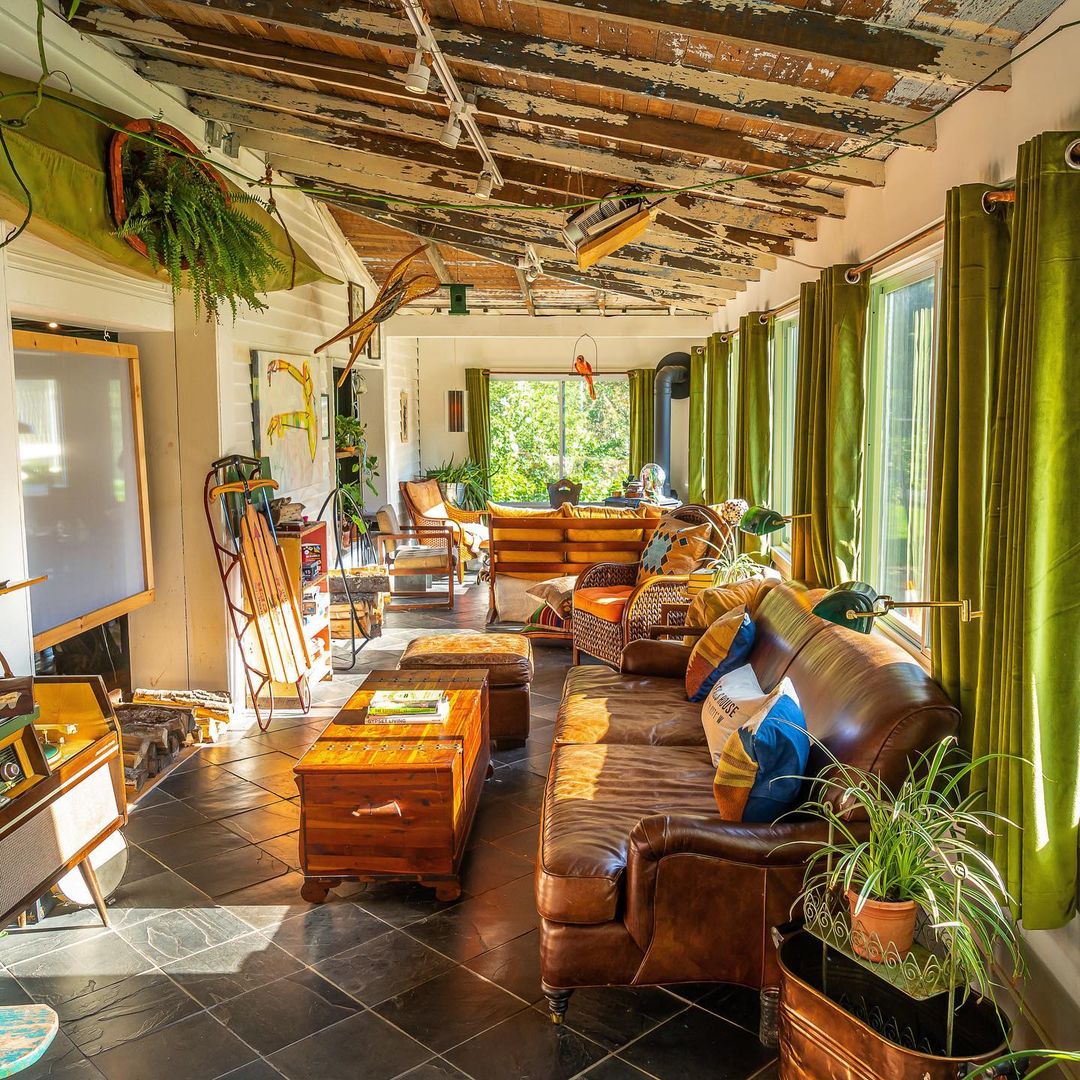 Built in 1881 and renovated in 2017, this cozy Catskills hotel and retreat venue is where teams flok for hiking trails across the 47-acre property, swimming under waterfalls, roasting s'mores around a bonfire, live music, and locally-sourced food. The 42 guest rooms — with 12 in each block — have a retro feel, and the hilltop "motels" offer a more private, quiet experience.
Round Top, New York
By car: 2 hrs from NYC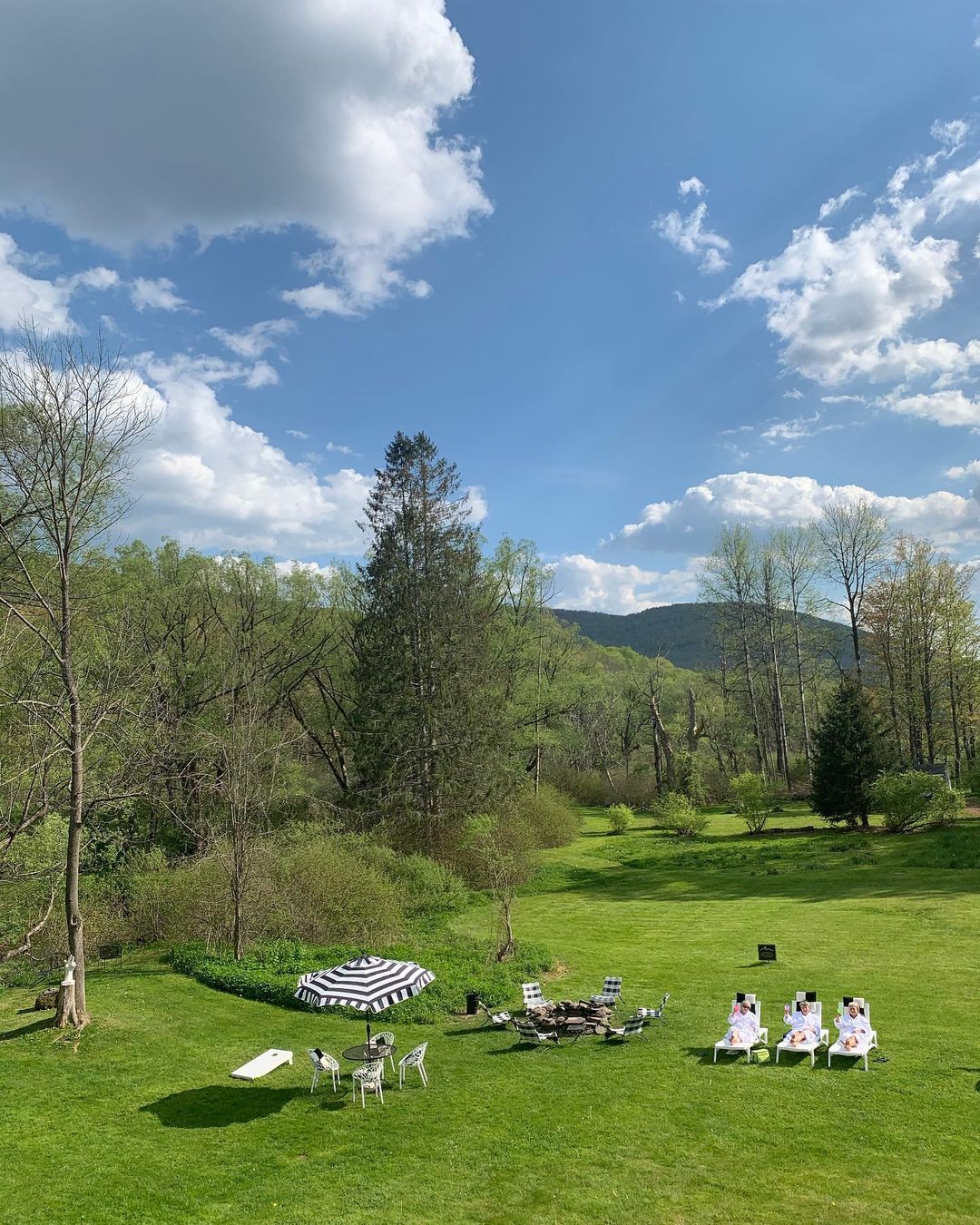 Situated 150 miles Northwest of New York City, The Roxbury is truly a one-of-a-kind retreat venue with bespoke, whimsical themed rooms and cottages that pay homage to the likes of I Dream of Jeannie and The Wizard of Oz.
"Imagine if Alice in Wonderland married Willy Wonka and set up residence in Oz," write co-owners Gregory Henderson and Joseph Massa. "THAT's what we want The Roxbury Experience to be."
The sister properties are two miles apart from each other (The Roxbury Motel and The Roxbury at Stratton Falls) and feature spas, pools, and an intricate hiking trail system designed by Tahawus Trails (the team behind trails at Niagara Falls and the Appalachian Trail).
Roxbury, New York
By car: 2 hr 40 mins from NYC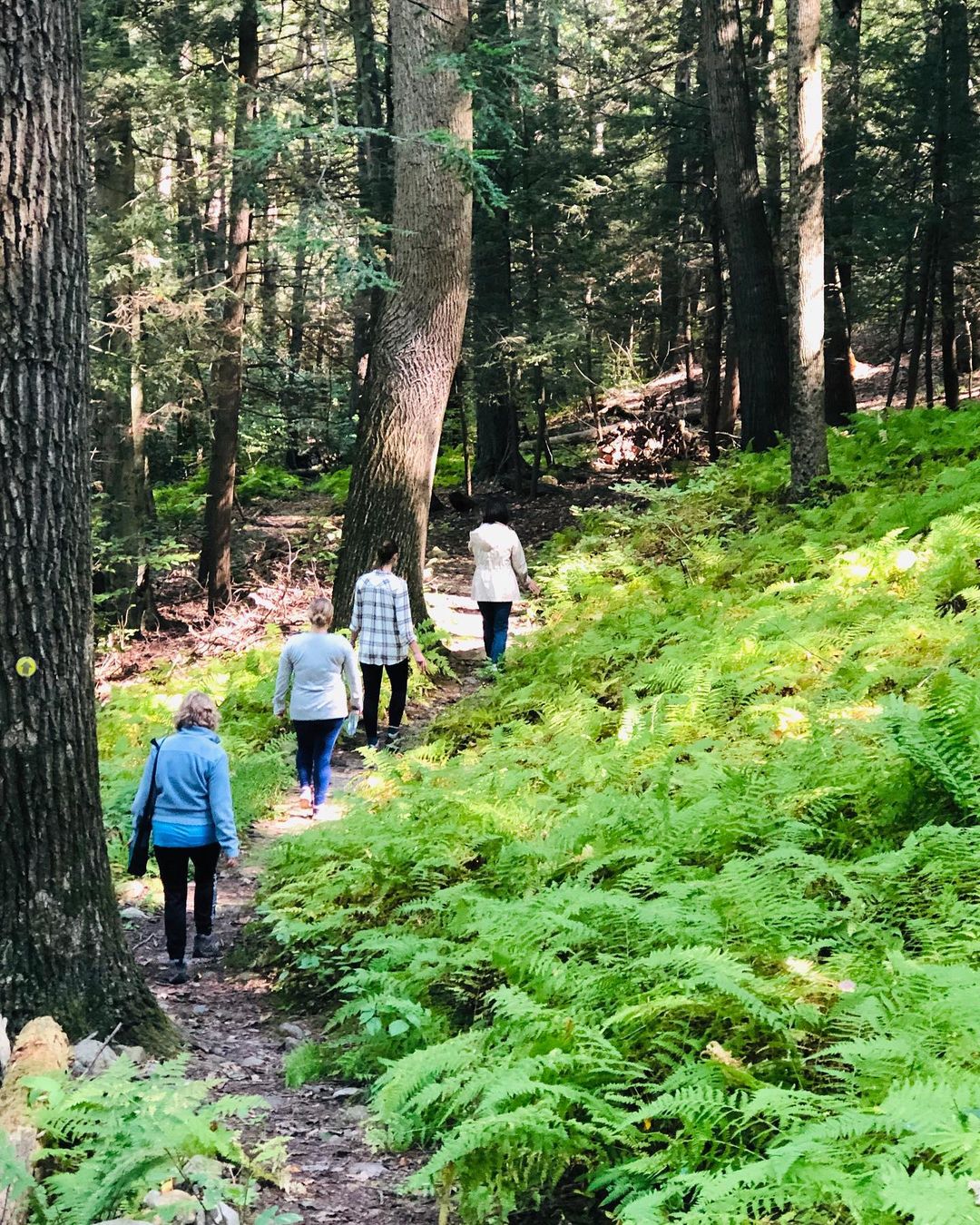 Nestled deep in the Hudson Valley across 260 acres of lush gardens, rolling hills, and freshwater lakes at the foot of the Shawangunk Mountain Range is Honor's Haven Retreat & Conference Center. There's a signature wellness bent to the venue, with expert-led retreats focused on mind-body-spirit health. Included in the package are all meals, meditation, yoga, and qigong classes, and access to private hiking trails, indoor and outdoor pools, a fitness center, pedal boating on the lake, volleyball/basketball/tennis courts, gardens, and an ECO Healing Park.
Ellenville, New York
By car: 1 hr 40 mins from NYC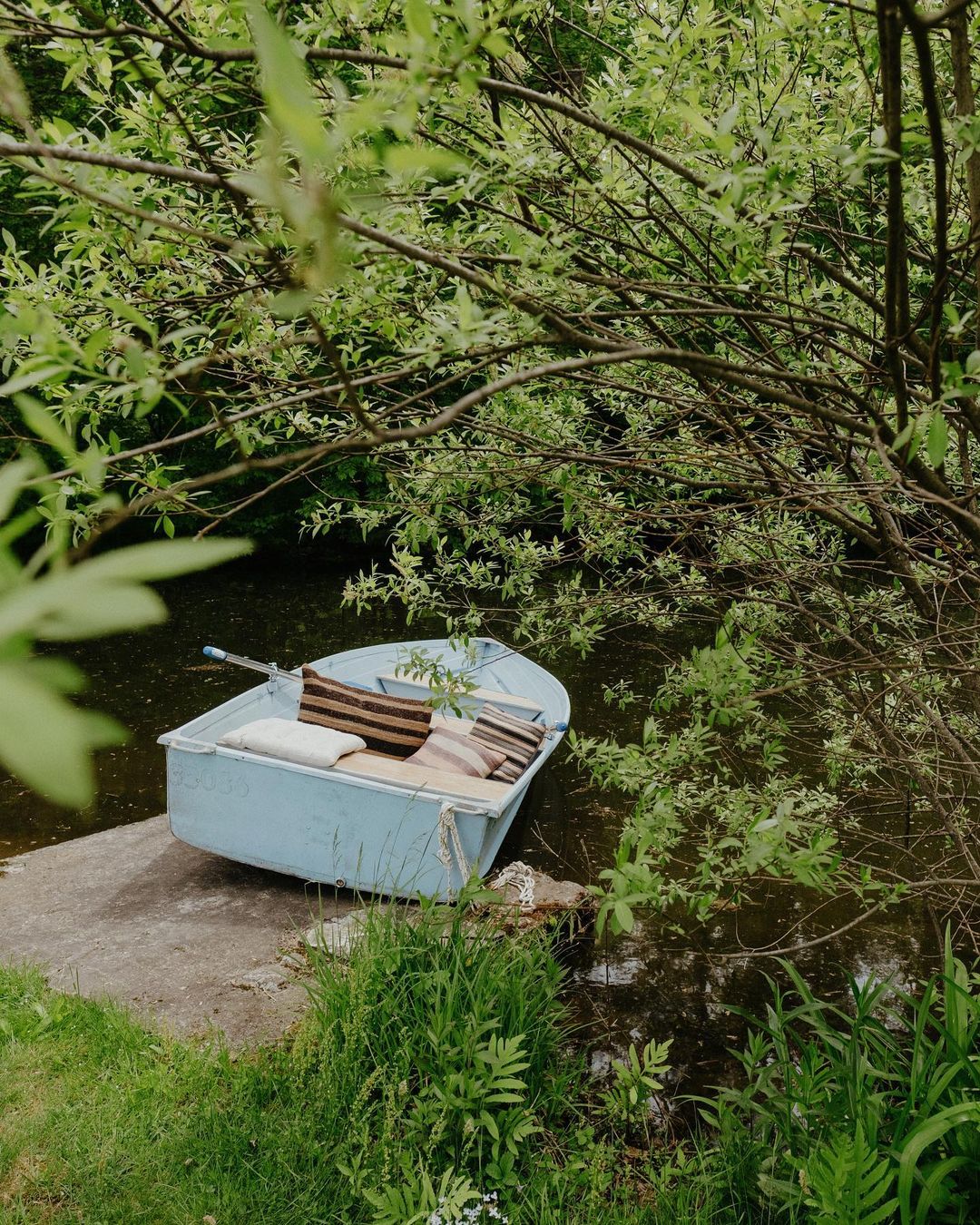 Tucked away in the heart of the Catskill Mountains is Foxfire Mountain House, a private 10.5-acre property that accommodates up to 30 guests. It has a relaxed, bohemian vibe — think fluffy sheepskin rugs, vintage velvet, Moroccan tiles, and leather sofas — for an ideal ambiance to make your corporate event feel, well, less corporate. There's a pond and lily pool, bonfire pits, and rustic outdoor pavilion for star-gazing.
Mt Tremper, New York
By car: 2.5 hrs from NYC
Wondering why Mohonk Mountain House isn't on our list? While this Victorian Castle Resort in New Paltz surrounded by 40,000 acres of forest and wildlife is a stunning site for a team-building event with ample meeting rooms, we've found it to be consistently out of budget for most corporate teams — the price per person can hover around $1000.
What about Airbnbs?
Although there are countless well-designed Airbnbs to be found across New York State, the Flok team does not recommend this route for corporate retreats for two key reasons:
It's too unpredictable
With the venues listed above, you sign a contract to lock in the package — including the dates, lodging, amenities, etc. Airbnb, on the other hand, could cancel on you since it's more of an "uncontrolled" experience.
It doesn't come with the logistical, housekeeping amenities
If the Wifi cuts out or the shower stops working, it'll be difficult to get those issues resolved, especially if the Airbnb host doesn't live on-site or nearby. Plus, keep in mind that staying in an Airbnb means you have to take charge of the cooking, cleaning, laundry, etc. Not many teams think about who will bring the trash out, for example.
A note on timing
New York State is an incredibly popular destination for corporate retreats, especially now in our remote/dispersed or hybrid working environment. That's why it's imperative to plan well in advance — we're talking eight months to a year out.
Need help planning?
Turn to Flok for expert guidance and end-to-end support. We've got you covered.
Thinking about venturing outside of New York State but not sure where to go? Refer to our list of the 15 best corporate retreat destinations.